Kunci Gitar Nirwana Trio - Horas Ma Ho Tu Sidoli Lomo Mi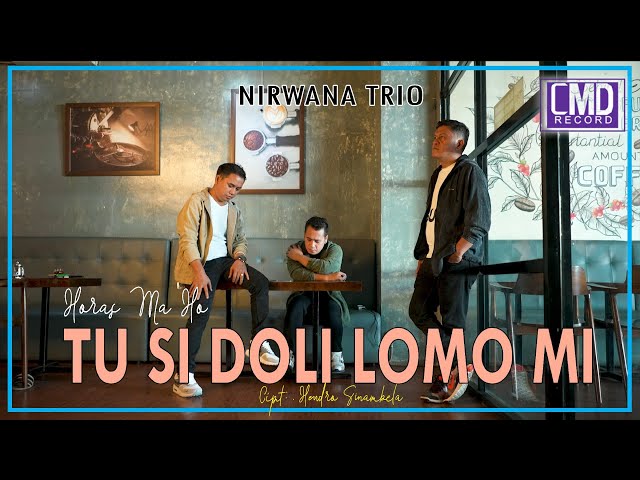 Capo : Fret 4

Intro Am  D  G D/F# Em
        Am  D  G Cm G..

G                C
aha be ito sibahenonku tu ho
  Am                   D
pasonang rohami da hasian..
  Em            D
hulehon do sude..
       C
pangidoanmu saleleng on..
G          D     G
asalma boi ho parpadananta..

  G                   C
boasa ma ito dukkon marurat holongki..
Am                 D
di segai ho do rohaki..
  Em            -D      C
holan alani arta.. gabe muba rohami..
         G           D      G
haccit nai pambahenanmon tu au..

Chorus
    D             C
 percuma do i hasian..
            G
 pengorbananki..
    D             C
 percuma do i hasian..
                G
 tulus ni cintakki..

                   Am
 alai nang pe songoni..
                 D
 hujalo do i denggan..
        G
 unang adong be bada..
 D/F#     Em
 di hita nadua..
     Am
 husadari do i
 D                  G
  dang boi hot parpadananta..

Int. Am  D  G D/F# Em
       Am  D  G Cm G..

  G                   C
boasa ma ito dukkon marurat holongki..
Am                 D
di segai ho do rohaki..
  Em            -D      C
holan alani arta.. gabe muba rohami..
         G           D      G
haccit nai pambahenanmon tu au..

Chorus
    D             C
 percuma do i hasian..
            G
 pengorbananki..
    D             C
 percuma do i hasian..
                G
 tulus ni cintakki..

                   Am
 alai nang pe songoni..
                 D
 hujalo do i denggan..
        G
 unang adong be bada..
 D/F#     Em
 di hita nadua..
     Am
 husadari do i
 D                  G
  dang boi hot parpadananta..

         -G#m      Am
 jala sai horas ma ho..
               D
 tu sidoli lomomi..
                   G
 lupahononku na ma ho..
      D/F#       Em
 sian bagas rohangki..
     Am
 husadari do i..
 D        -Em    -D      G
  dang boi hot parpadananta..
-D/F# Em        Am
 o    hoo.. husadari do i..
 D        -Em    -D    G
  dang boi hot parpadananta..

Outro Am  C D G
Thank You For Visiting,Tittle : Nirwana Trio - Horas Ma Ho Tu Sidoli Lomo MiArtist : Nirwana TrioHappy Playing And Singing.
ATTENTION !
Indonesiachord.com is focused on providing song's lyrics and chords as an appreciation to the authors and composers who have dedicated their life in music industry, especially in Indonesia. The copyright of all songs and lyrics are owned by their respective authors, artists, and music labels.
RELATED CHORDS
Note : Gunakan tombol CAPO diatas untuk merubah nada dasar !