Kunci Gitar Karangkates Temu Kangen - Dara Ayu ft. Dimas HK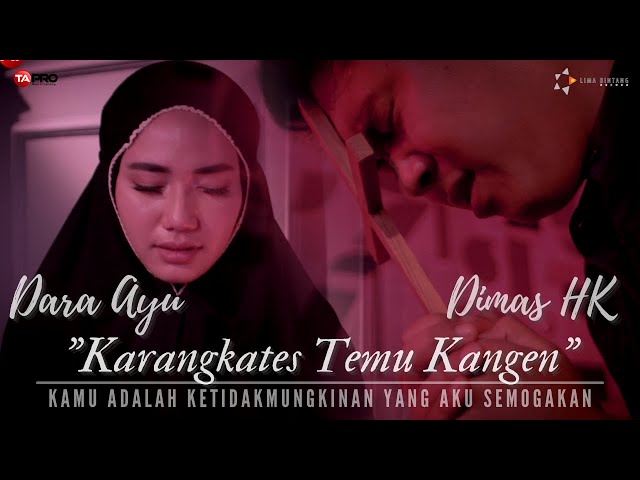 Intro C  F  -Em Am G F..

    C                     F
ngandikane semilir angine ing njobo..
   G                      C   -G/B
ndewe kudu terus.. sesandingan..
  Am
nanging hubungan kehalang
   Dm
restune wong tuo..
 G                       C
aku tetep biso.. merjuangno..

  C                         F
sayang percoyo kahanan mung di cubo..
  G
sabar iku ingaran
       C           -G/B
mustikaning.. laku..
  Am                      Dm
mugo Gusti paringi lancar kang mulyo..
   G                       C
ndewe bakal terus.. urip bebarengan..

F                 G
malang blitar tak budali..
   Em           Am
meski ra direstui..
     Dm
mung ning tempat iki..
       G
temu kangen nduwe janji..

Chorus
        C          G
 ning karangkates iki..
       Am         Em
 sing iso ngendikani..
        F           C
 tresno ra ono sing salah..
        Dm         G
 mung kahanan berbeda..
 
        C             G
 ning malang kau berdoa..
         Am          Em
 ning blitar ku bersujud
       F          C
 karangkates dadi tengahe
       Dm    G           C
 katresnan.. tak terpisahkan..

  C                         F
sayang percoyo kahanan mung di cubo..
  G
sabar iku ingaran
       C        G
mustikaning.. laku..
  C                       F
mugo Gusti paringi lancar kang mulyo..
   G                       C
ndewe bakal terus.. urip bebarengan..

Int. F Em Am Dm G C
       F Em Am Dm  G..

F                 G
malang blitar tak budali..
   Em           Am
meski ra direstui..
     Dm
mung ning tempat iki..
       G
temu kangen nduwe janji..

Chorus
        C          G
 ning karangkates iki..
       Am         Em
 sing iso ngendikani..
        F           C
 tresno ra ono sing salah..
        Dm         G
 mung kahanan berbeda..

        C             G
 ning malang kau berdoa..
         Am          Em
 ning blitar ku bersujud
       F          C
 karangkates dadi tengahe
       Dm    G           C G/B Am
 katresnan.. tak terpisahkan..
       Dm   G           (C)
 katresnan.. tak terpisahkan..

Outro C  F -Em Dm G C
Thank You For Visiting,Tittle : Karangkates Temu Kangen - Dara Ayu ft. Dimas HKArtist : Dara Ayu Dimas HKHappy Playing And Singing.
ATTENTION !
Indonesiachord.com is focused on providing song's lyrics and chords as an appreciation to the authors and composers who have dedicated their life in music industry, especially in Indonesia. The copyright of all songs and lyrics are owned by their respective authors, artists, and music labels.
RELATED CHORDS
Note : Gunakan tombol CAPO diatas untuk merubah nada dasar !